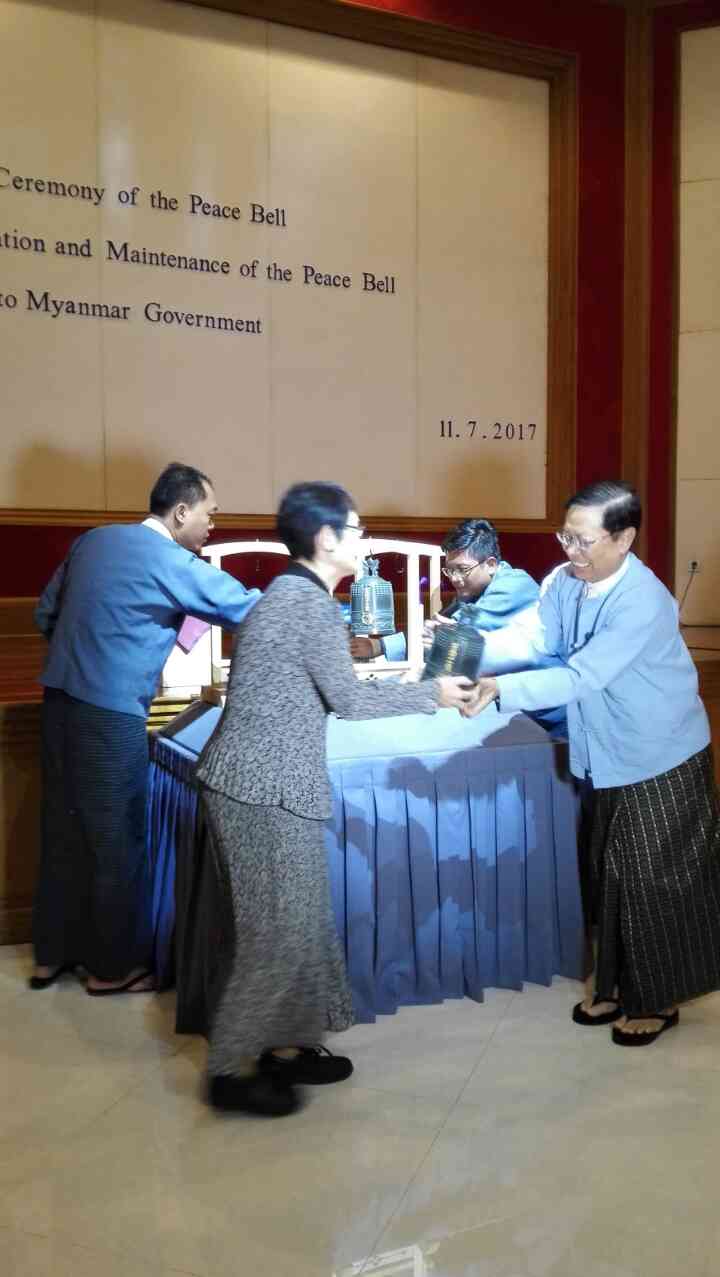 On July 11, 2017, a ceremony to present Peace Bells to Myanmar was held in Naypyidaw, the capital. Ms. Seiko Takase, representative director, Mr. Masanori Kasura, director, and four people who provided us with support locally, total 6 of us, attended the ceremony.
On Myanmar side, Mr. Thura U ung Ko, Minister of Religious Affairs and Culture, and government officials, total 80 or so, were present at the ceremony.
We wished to see the three peace bells installed in the following three locations.
1st bell – Diet or premise of equivalent significance,
2nd bell – Pagoda, and
3rd bell – Japan Cemetery
Myanmar is the place where Chiyoji fought the severe war, lost his soldiers and was the only survivor in his unit, hence hardened his resolution "No More Wars."
Chiyoji's peace bell movement started here, and resulted in presenting the peace bell to the United Nations.