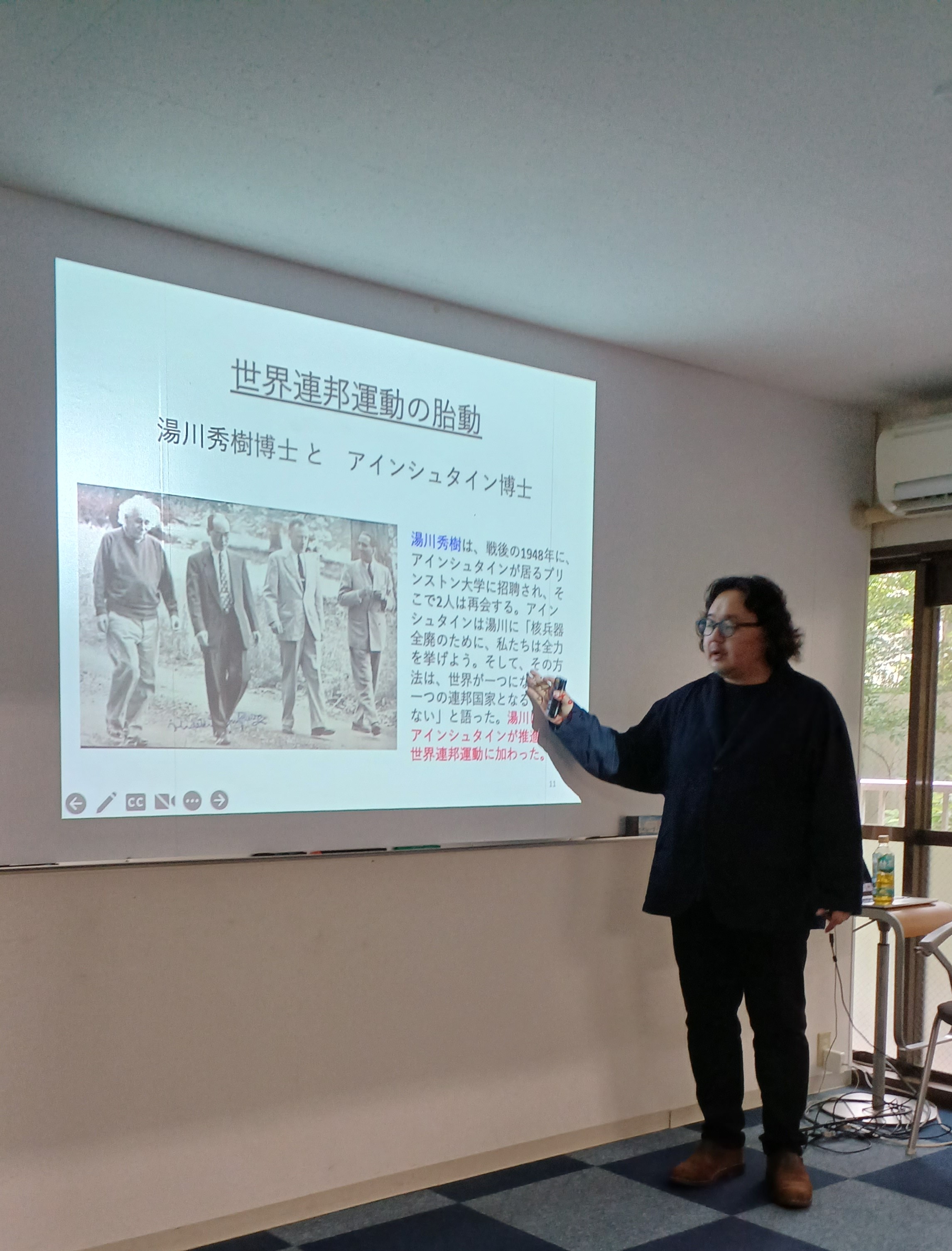 On 4 June 2023, the 8th study meeting was held face-to-face for the first time in a year. There was a lot of enthusiasm at the study meeting, with the 30 participants listening with a serious attitude and asking lively questions.
 Mr Hirotaka Kido, President of the Japan Branch of the World Federalist Movement Association and a sixth generation direct descendant of Takayoshi Kido, spoke as a lecturer. Mr Kido spoke on the profound theme of 'Beyond Modernity – The Limits of the Modern State and the Modern Ego' and how modernity was a major turning point for Japan. He concluded his speech by explaining that a man from Japan, who had just lost the war, named Chiyoji Nakagawa, attended the UN General Assembly in 1951 as an individual and appealed for the creation of a peace bell to be presented to the UN, collecting coins from all over the world.
 Hirotaka Kido is an advisor to the Association for the Preservation of the UN Peace Bell, providing guidance and advice.