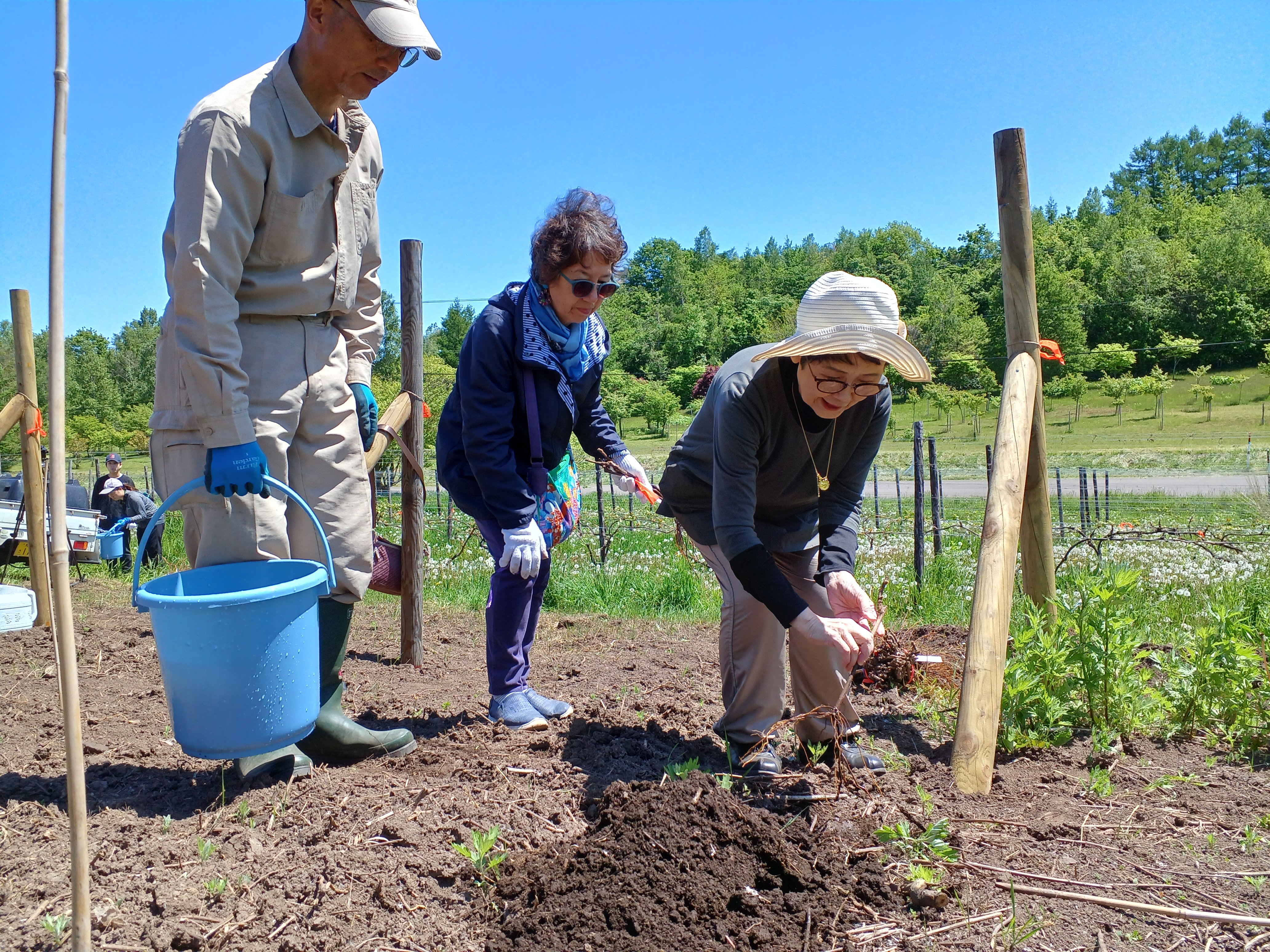 On 24 May 2023, we were invited by Mr Kenji Sekine, representative of United People Ltd, to participate in the Peace Wine Project in Yoichi, Hokkaido. Before planting the grape saplings, we told the story of the UN Peace Bell at the Peace Bell Ceremony and sounded the 1 kg Peace Bell we had brought with us.
In the wonderful blue sky and green expanse of land, people of different nationalities and ages gathered together. We planted grape seedlings together as if we had known each other for a long time, dined on wildflower salad and had a good time. This is what peace is all about. We are very grateful to the chairman of the ecovillage, Ms Junka Sakamoto, for her kindness.
The day before, we watched a film about Palestinian issues, Israel and Russia called 'The Pianist from Ramallha' in Sapporo, and had a social event where participants discussed the issues. It was a fulfilling two days.