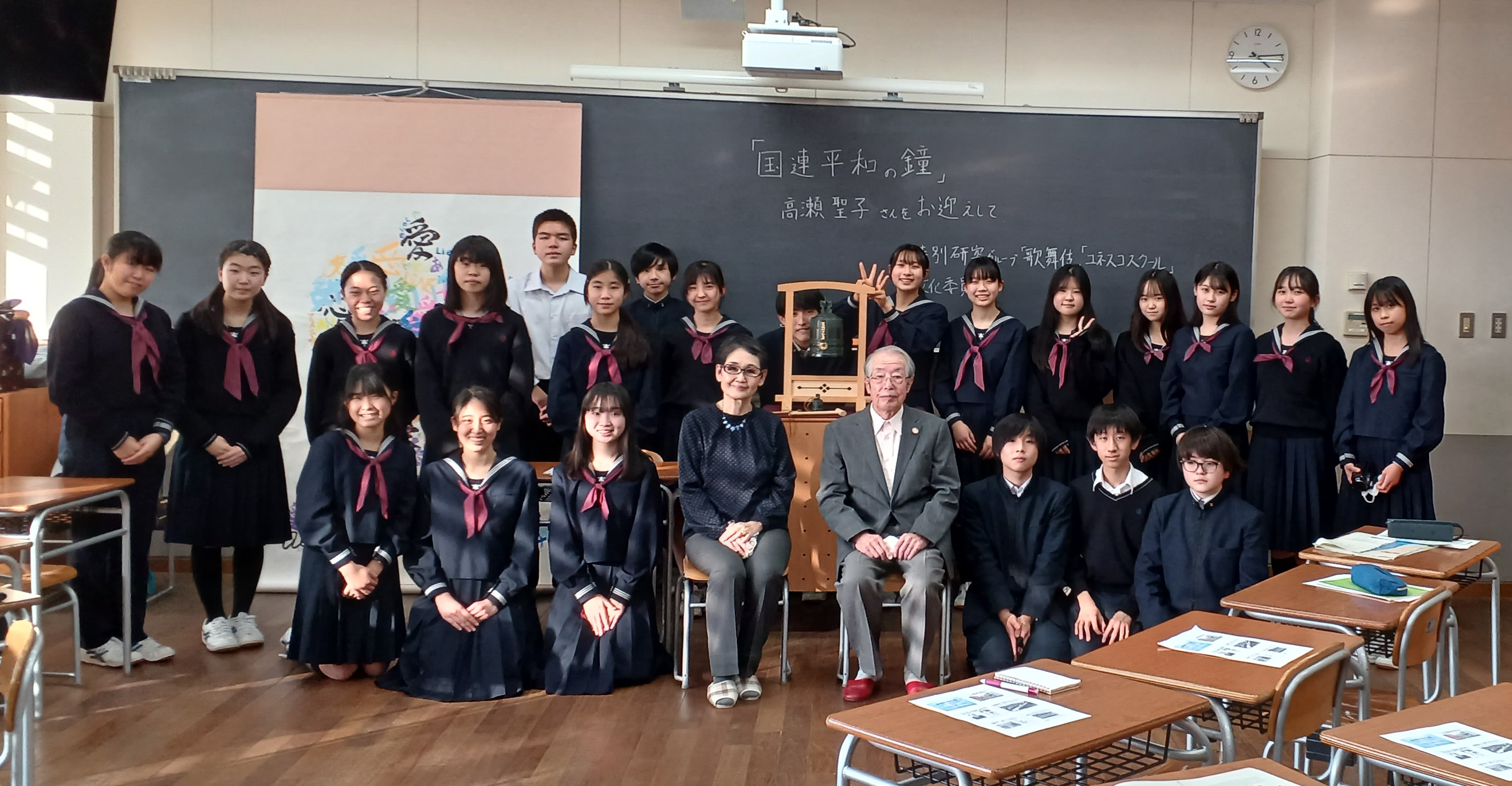 On March 9, We visited Seikei Junior High School and gave a talk in the classroom. Seikei Junior High School is a private integrated junior and senior high school with a history of 100 years. The junior high school has a special research group "UNESCO School". Mr. Miyamoto, the advisor of the group, had contacted us to ask about the background of Mr. Chiyoji Nakagawa's creation of the UN Peace Bell, his passion for the bell, and the story of Ms. Takase, who had watched over her father.
The school had a free and cheerful atmosphere. The teachers and students welcomed us warmly and listened to us attentively. We had so many questions about what we can do for peace, what it means to love others, etc., that there was not enough time to talk. I could feel the energy of the students.
At the end of the session, the students rang the bell one after another and worshipped one another, which made me smile.