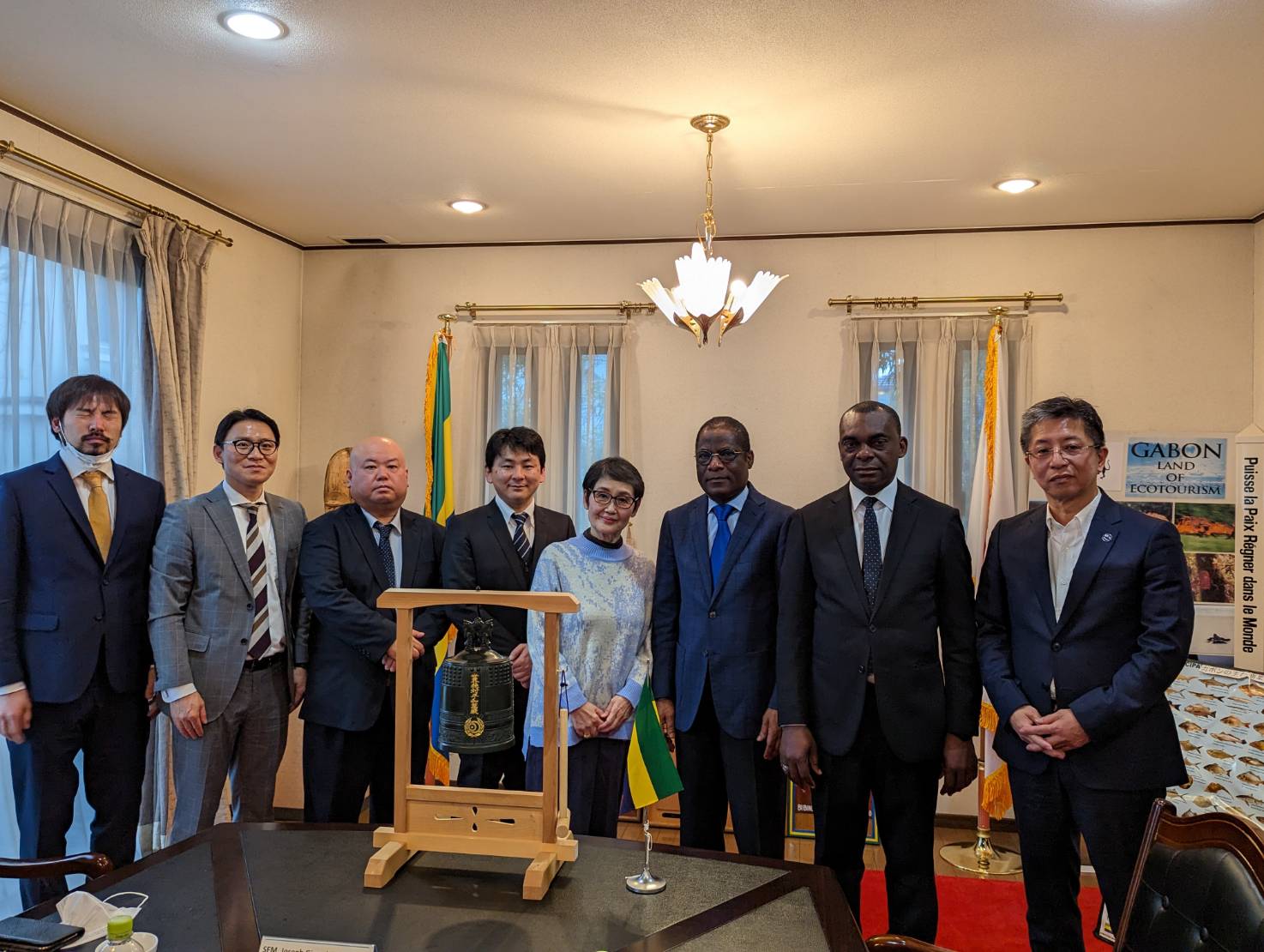 On February 13, 2023, we visited the Embassy of the Republic of Gabon and held a presentation ceremony of the Peace Bell.
Ambassador Effangone-Obaghe and Counsellor Mouroumby welcomed us with smiles.
The ceremony was attended by Mr. Miyake, representative of the Japan-Gabon Friendship Association, Mr. Kambayashi, Mr. Cho, general manager of Toda Shoji, and Mr. Sakai, representative director of Higashi Nihon Koun Co.
Representative Takase presented the bell to Ambassador Obaghe. When we first visited him on November 14 last year, we had brought a 4kg peace bell with us and explained our desire for the UN Peace Bell. From this, the Ambassador understood well the significance of this bell and said that the world today especially needs the Peace Bell, which is the wish of Chiyoji Nakagawa.
The Ambassador said that he would like to show this bell to everyone and is thinking of taking it to his home country of Gabon.
It was suggested that we visit schools in Gabon, and Takase will give a talk at the school and have the students ring the bell. Ambassador Obaghe will be working with us on this plan.
By the way, Gabon has a wide variety of fish. We enjoyed the panel explanation of the various types of fish.