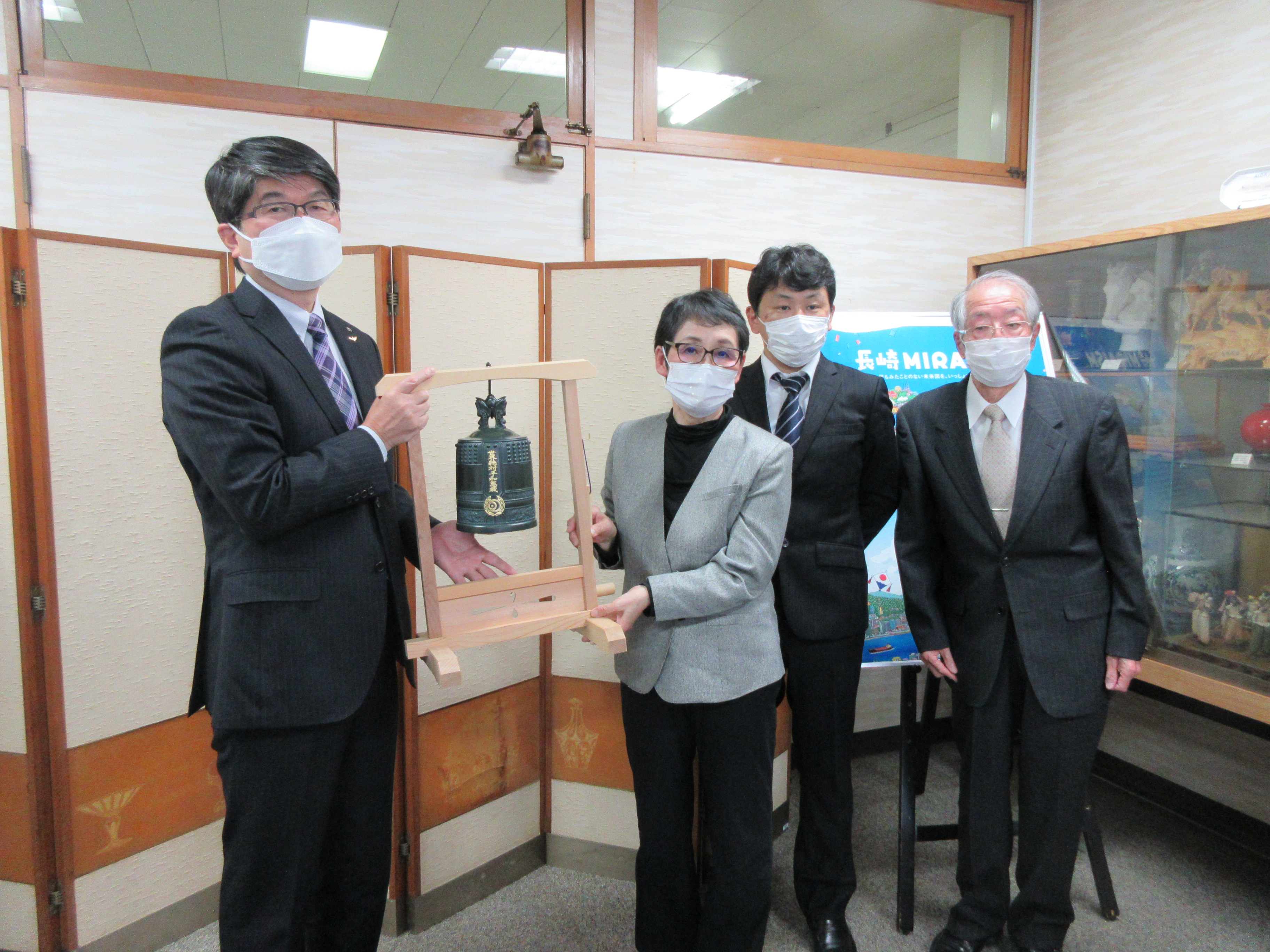 On November 10, 2022, I visited Nagasaki City Hall with Director Katsura and Director Takai to present a 4kg sister bell of the United Nations Peace Bell.
 We were very happy to be welcomed with smiles by Mayor Taue and all the staff, and to feel that the significance of the presentation of the Peace Bells and their wishes were well received by them. The ceremony was attended by Mayor Taue, Mr. Maeda, Director of the A-bomb Countermeasures Department, Ms. Matsuo, Manager of the Peace Promotion Division of Hiroshima Peace Memorial Museum, and Ms. Shinozaki, Director of Nagasaki Peace Memorial Museum, and was moderated by Mr. Sadakane, Section chief of the Peace Promotion Division. It was a splendid presentation ceremony with many media attendance.
I felt Nagasaki City's strong desire for peace. And I still feel the deep connection between the UN Peace Bell and Nagasaki, as there is a history of a 16-year-old girl from Nagasaki who sent a handful of soil from here to the UN headquarters in 1954, which is buried under the cornerstone of the bell tower.
Representative: Seiko Takase
 (Photo courtesy of the City of Nagasaki)