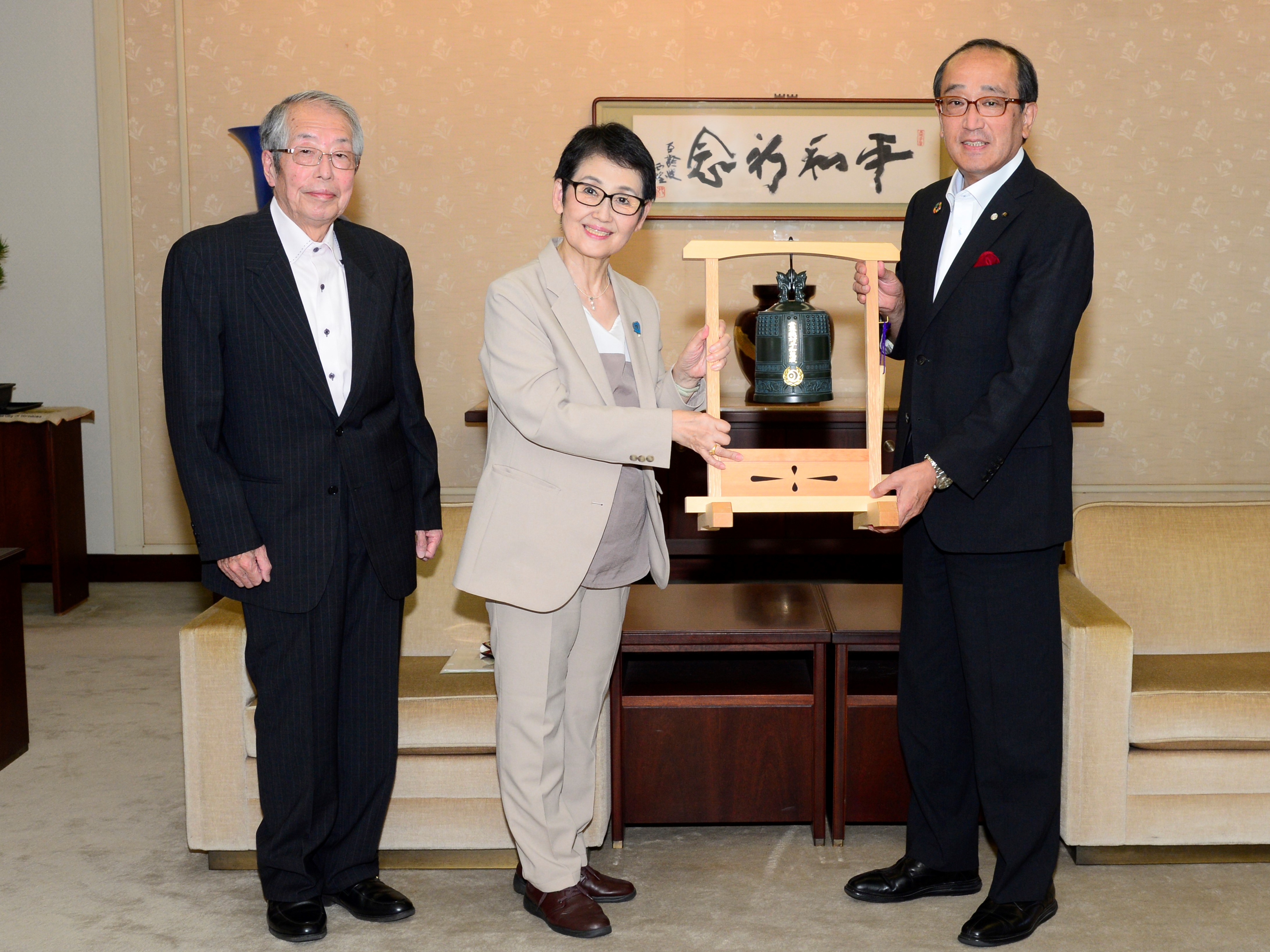 On August 25, 2022, Director Takai and I visited Hiroshima City and presented the sister bell of the United Nations Peace Bell to the City of Hiroshima.
The presentation ceremony was held at the Mayor's Office. Mayor Matsui welcomed us with a smile, and Mr. Sakaya, Director of the Citizens Bureau, Mr. Matsushima, Director of the International Peace Promotion Division, and Mr. Higaki, Director of the Peace Promotion Division, were in attendance.
After an explanation of the significance of the UN Peace Bell and its origins, the presentation ceremony was held. After receiving the bell, Mayor Matsui rang it and listened to the sound of the bell. After the ceremony, the Mayor leaned forward to listen to me as I gave him materials and a picture book about the UN Peace Bell. It was the first time for me to meet Mayor Matsui in person, and I found him to be very calm and gentle. Many media representatives attended the ceremony, which turned out to be a splendid presentation ceremony.
We are very pleased with the care of Mr. Yagasaki and Mr. Kubo, who were in charge of the event. We thank you from the bottom of our hearts.
                                 Representative: Seiko Takase
(Photo courtesy of Hiroshima City)