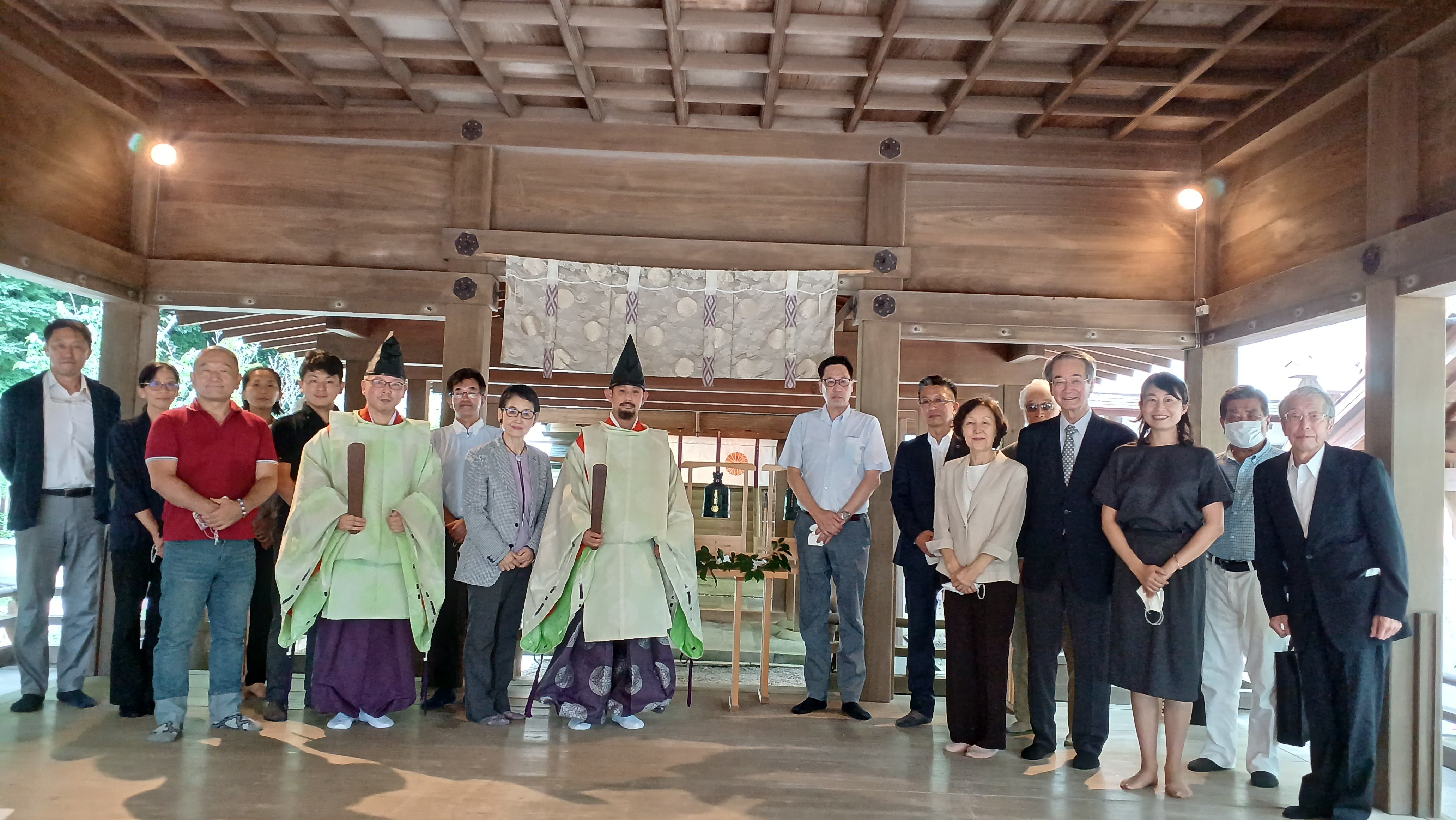 On August 22, a ceremony was held at Kamakuraguu to mark the unveiling of the sister bell of the United Nations Peace Bell.
The bells weighing 4 kg were to be presented to Hiroshima City, Nagasaki City, the Embassy of the Republic of the Philippines, and the Embassy of the Republic of Gabon. The ceremony was solemnly held in the lingering summer heat with 15 people in attendance.
The ceremony began with a prayer of congratulation by Mr. Koiwa, the chief priest of the shrine, followed by the "Ootounomiya Dance" by the shrine maidens, followed by the offering of a tamagushi by those in attendance and the ringing of the bell in prayer for peace.
Following Mr. Koiwa's speech, there were greetings by Representative Takase, Mr. Nojo, the chief priest of Tsurumine Hachimangu Shrine, Ms. Kusaka, a member of the Kamakura City Council, Mr. Nakamura, General Manager of Toda Shoji, and Mr. Miyake, a board member of the Japan-Gabon Friendship Association.
The Peace Bell to be presented to the Republic of the Philippines and the Republic of Gabon was donated by Toda Shoji.
Although it was a corona disaster, the ceremony was completed without delay thanks to the cooperation of the participants in preventing infection.