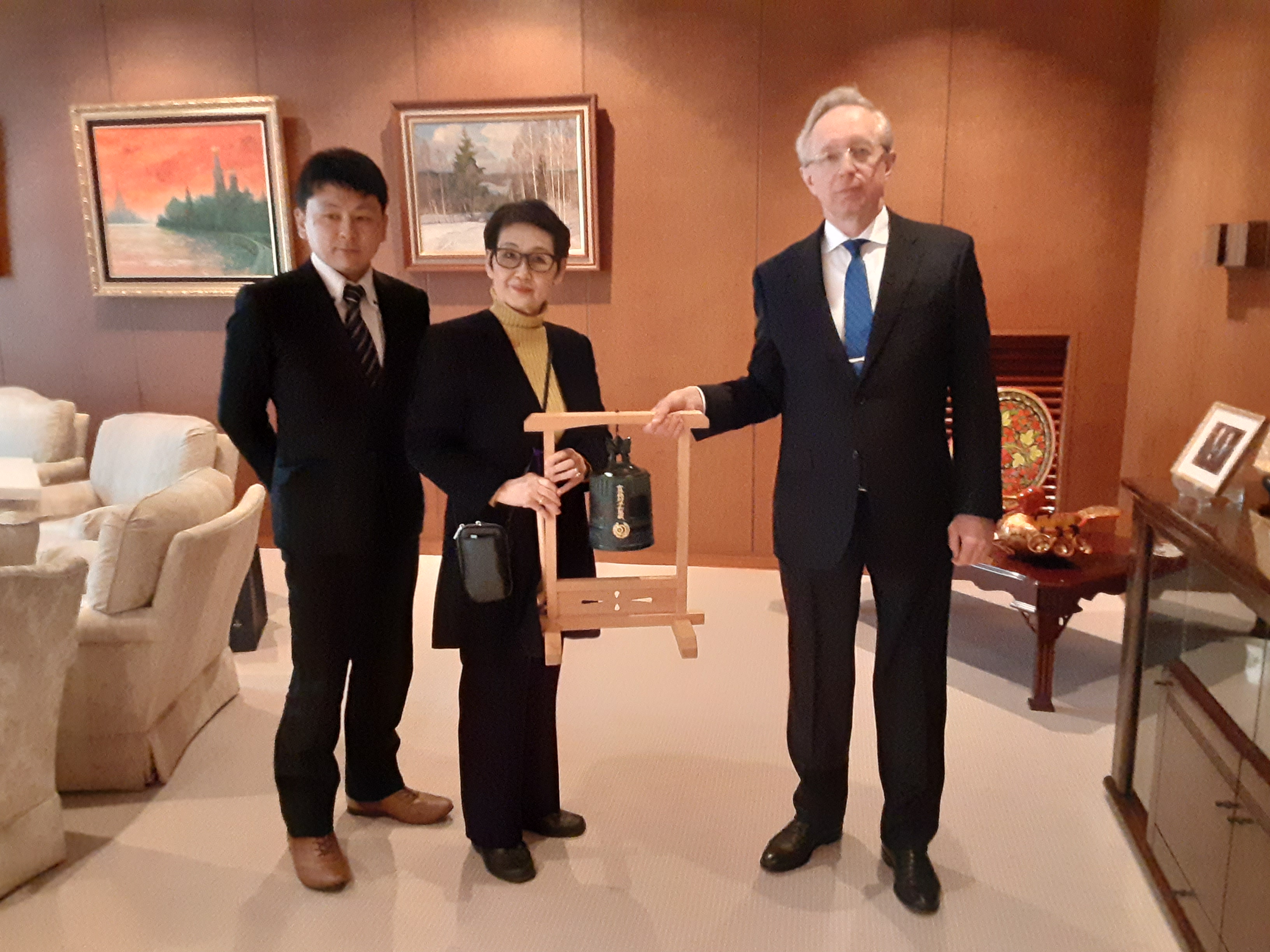 On March 22, Representative Director Takase, Director Katsura, and Director Takai visited the Russian Embassy and presented Ambassador Mikhail Y.Galuzin with a replica of the "United Nations Peace Bell" in hopes for peace.
We explained to the Ambassador about the Peace Bell and gained his understanding. The Ambassador explained in detail for more than an hour the background and history of the current Ukraine issue. We felt the difficulty about war and peace and also the difficulty of equality of information.
The Ambassador said that Russia is also praying for peace, and he rang the Peace Bell and hoped that its sound would reach the Embassy of Ukraine in Japan and the White House.
We also prayed for world peace with the sound of the bell.