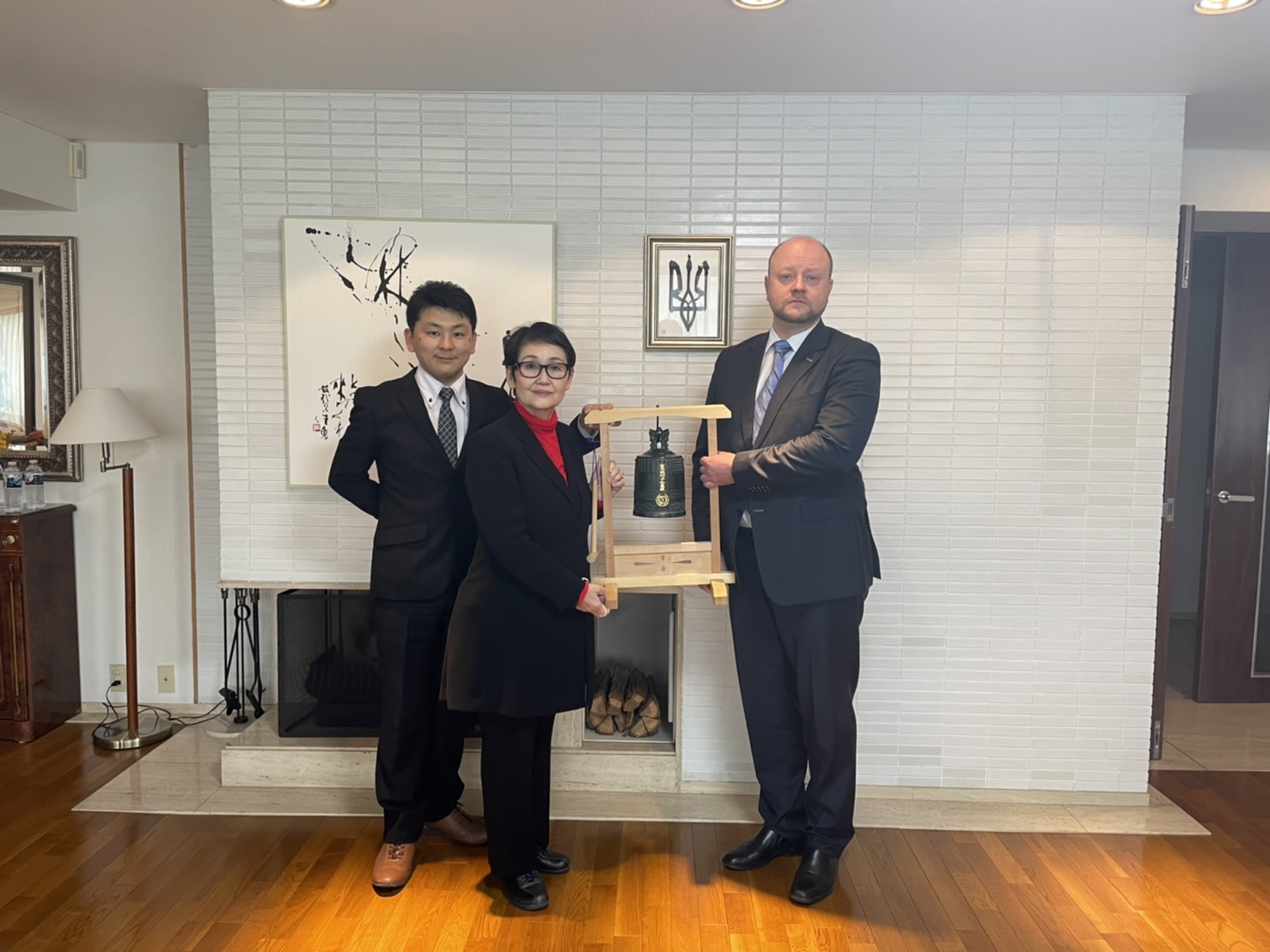 On March 18, Representative Director Takase visited the Embassy of Ukraine with Director Katsura. We presented a replica of the "United Nations Peace Bell" as a token of our wish for peace.
This bell weighs 4 kg, cast by melting down coins from around the world, and we held a ceremony at Kamakura Palace to mark the entrance of the bell, just as Chiyoji Nakagawa had done. Together with Minister-Counsellor Dr.Oleksandr Semeniuk, we rang the Peace Bell and prayed for peace to come to Ukraine as soon as possible.
In the reception room of the Ukrainian Embassy, there was a Doraemon donation box collected by Japanese children to support Ukraine, and we felt the children's wish for peace.