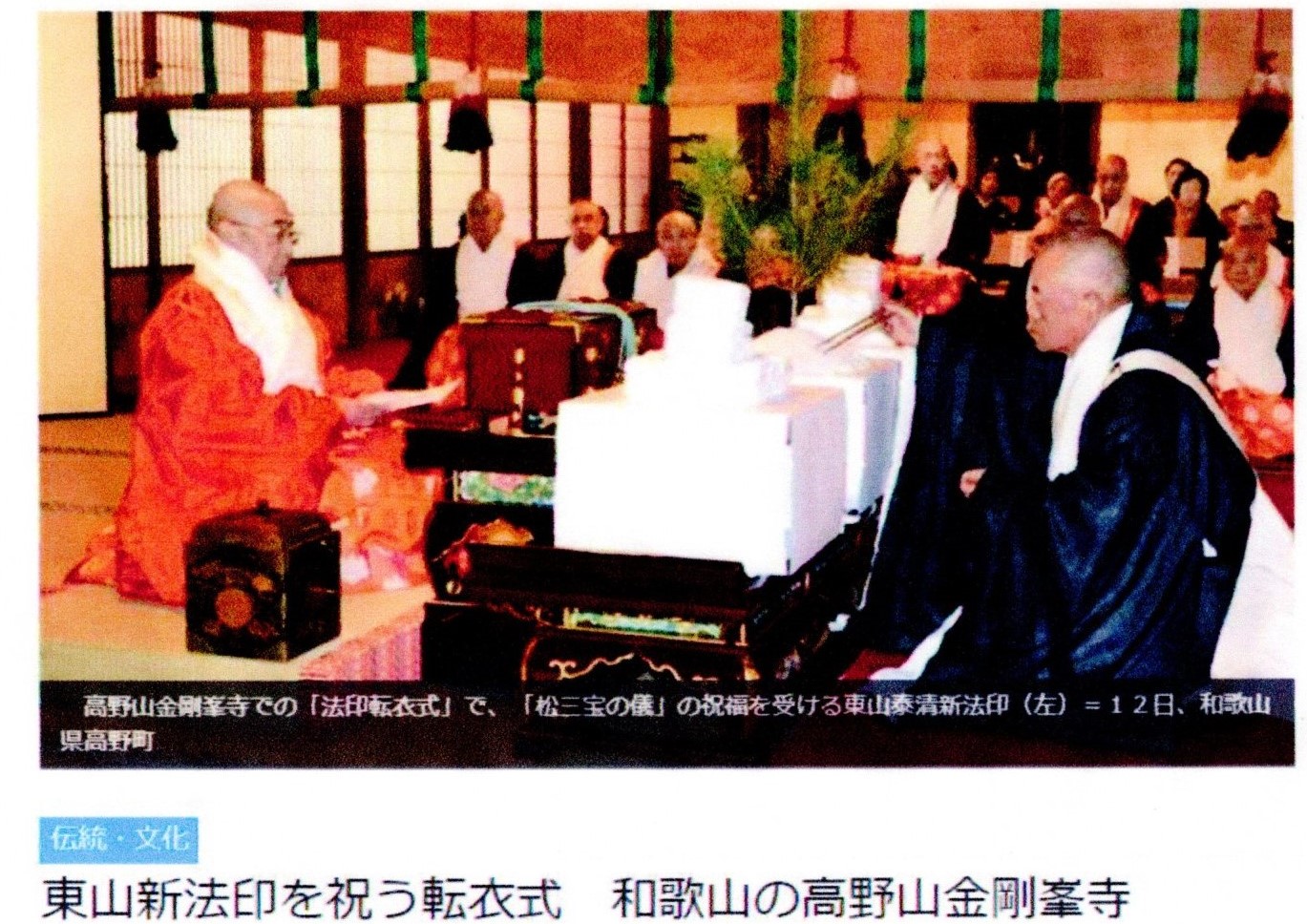 On Nov. 24, 2020, four of us, namely Yuko Furugen, Michio Takai, Midori Ono and Seiko Takase
had an opportunity to meet Taisei Higashiyama, the great priest, zengan at Koyasan Temple,
along with Masayuki Imada, chairman, Seiko Group Co. Ltd., who introduced us to the great priest.
We learned that the great priest travelled around the world actively striving for peace.
The great priest accepted my enthusiastic talk about the activities of our association with warm smile, then rang  
the miniature of the UN peace bell that I brought, and listened to the echo of the bell.
The fact that Kobo-daishi was born in Kagawa prefecture
and the peace bell was cast by Tada foundry located in Kagawa prefecture  
is milacurous coincidence, I felt.
The meeting lasted for over an hour squeezed out of his precious time.  
He was kind enough to take a photo together and to see us off at the parking.
We were impressed very much by his kind, friendly and tolerant personality.
On the way back, we stopped at superb view point to worship sunset.