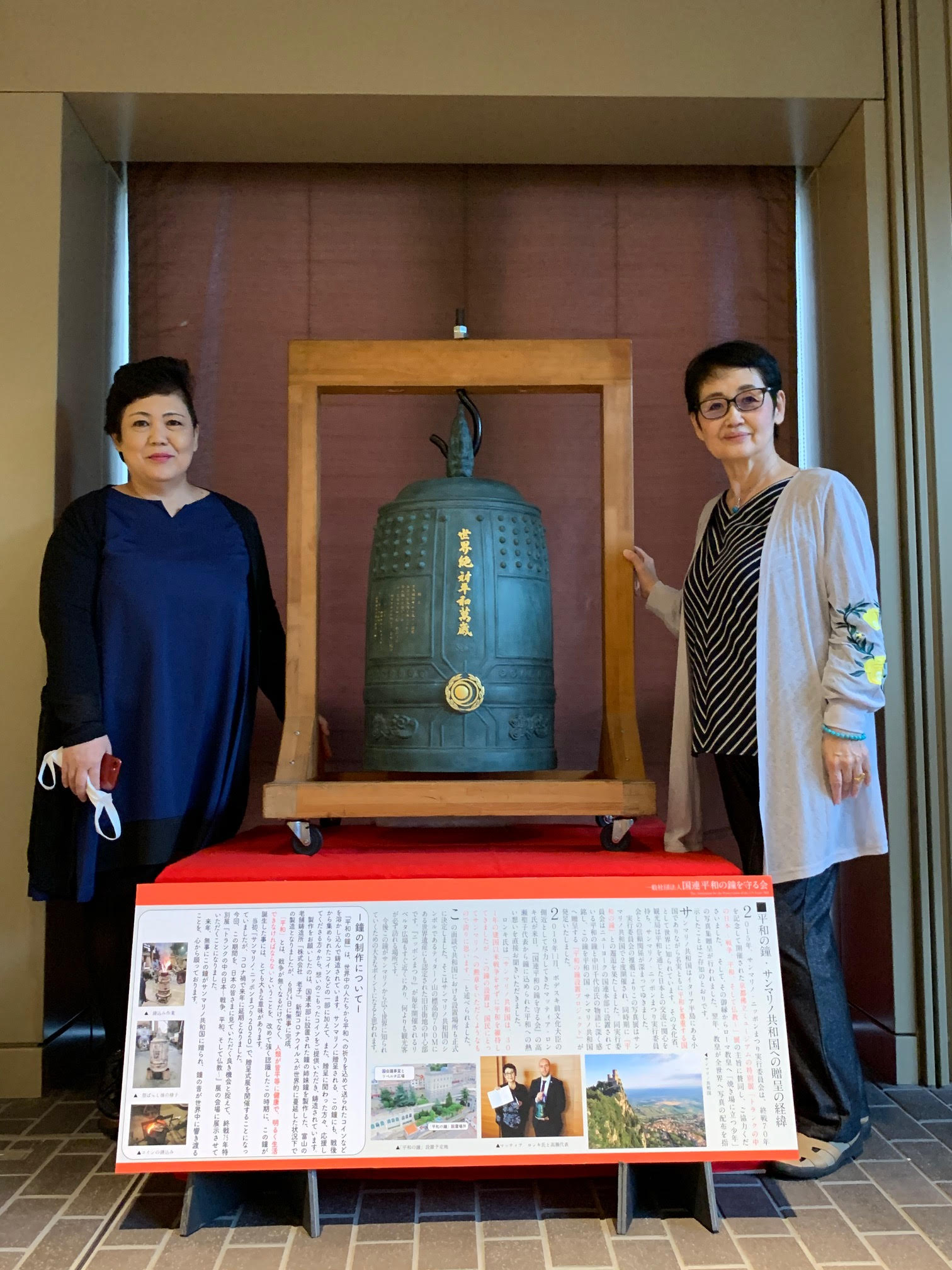 The Peace Bell for the Republic San Marino has been made, thanks to Yuko Furugen, and is shown at Kyoto HBS Museum.
It will stay there until November 25, when a special kabuki play "Heiwaninareya Inoruwakonokane" ("Aspire to Peace with this Bell") will be performed by Hashigo Nakamura, a kabuki actor, as the grand finale.
This program is the one that was performed on September 21, 2020, when the 4th Ringing Ceremony was held in the Osaka EXPO Memorial Park.
The history of UN Peace Bell movement has been showing since July 11, 2020, at Kyoto HBS Museum, where the exhibition "Japan in the Trunk – War, Peace and Buddhism" had been held during June 9 through October 8.