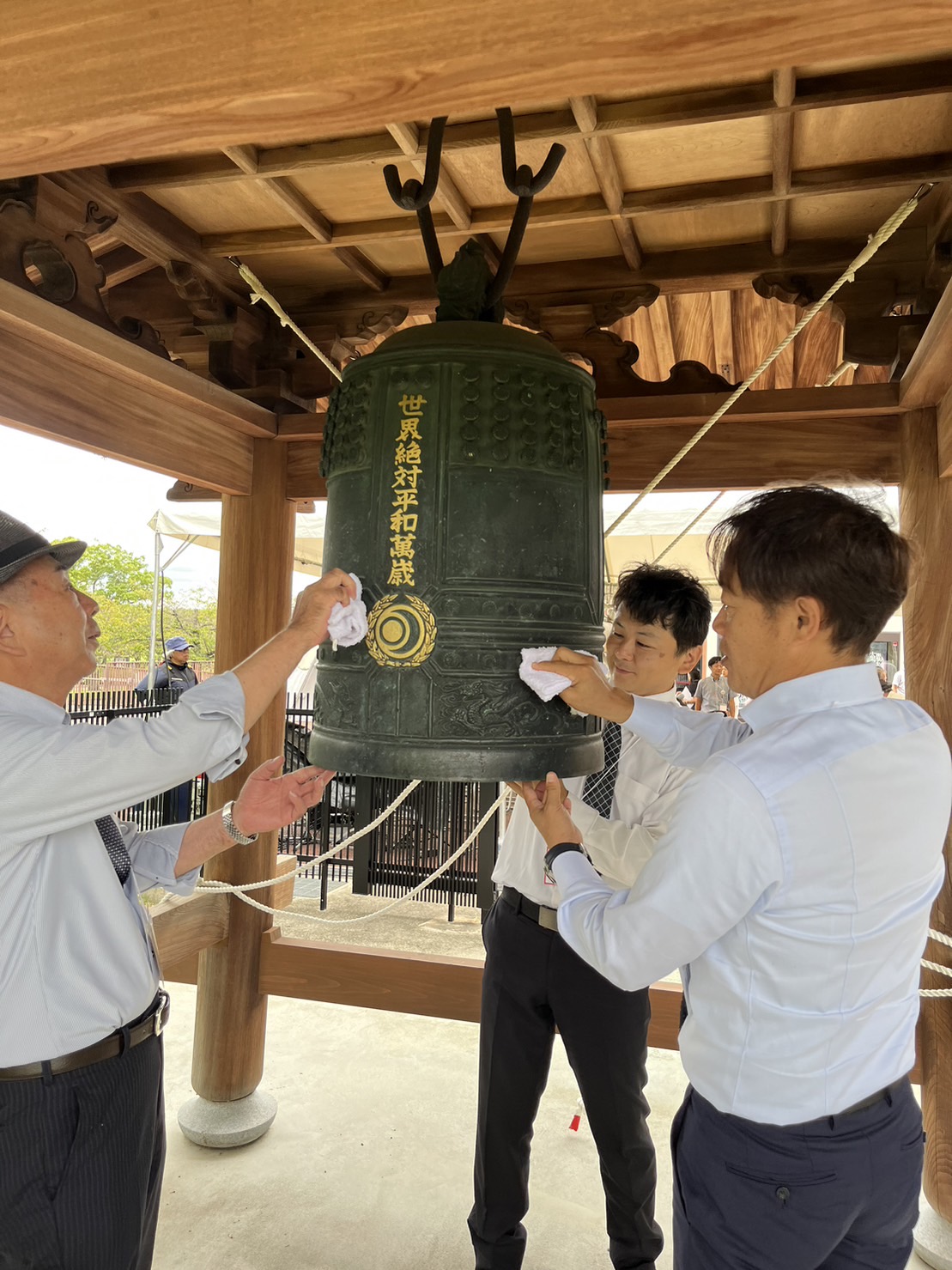 On 21 September, the 7th Peace Bell Ringing Ceremony was held at Osaka Expo '70 Commemorative Park.
More than 100 people attended the ceremony, including representatives of the embassies and consulates of 21 countries. The ceremony was also attended by Mayor Okahara of Uwajima City, the birthplace of the UN Peace Bell, which I believe made Chiyoji Nakagawa very happy. The ceremony began with an opening address by Representative Director Takase, followed by congratulatory speeches from the guests, after which all participants were invited to toll the Peace Bell, sending out a prayer for peace to the world.
After the bell-ringing, a choir composed of former and present ambassadors and ambassadors' wives from 12 countries performed a chorus for peace with wonderful harmonious voices. Director Tomari gave a closing speech at the end of the ceremony, and after that, participants enjoyed the sounds of the bamboo forest by taking a walk next to the festival site, where the sound of the small Peace Bells echoed through the forest.