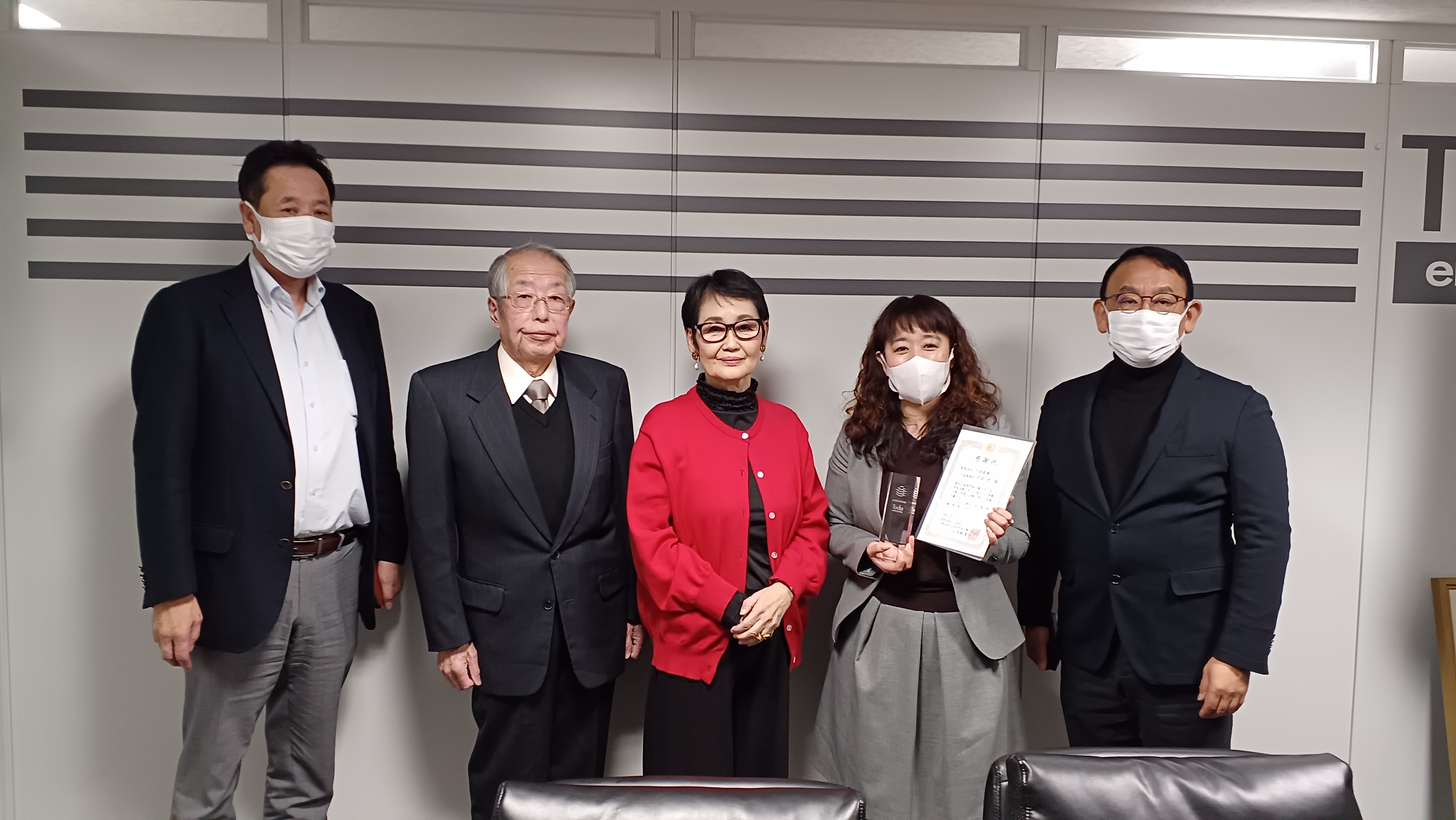 On 3 February, we visited Toda Shoji Ltd. We presented them with a letter of appreciation and a trophy for their warm understanding and great contribution to the peace activities of the Association for the Preservation of the UN Peace Bell over many years.
Vice-President Hidehiro Suzuki, Vice-President Hiromi Nohara, General Manager Hiroyuki Nakamura and Kentaro Suzuki of the Audit Department attended the meeting. Seiko Takase, Representative of the Association, presented a letter of appreciation and a trophy to Vice-President Nohara.
The trophy was designed by Mr Kazufumi Nagai, President of Hakuhodo Design Inc, who was introduced by Mr Mitsuo Tomari, a member of the Association's Board of Directors, and is made of crystal. The symbol engraved on the trophy represents the sound of the Peace Bell echoing across the world's five continents, praying for peace.
We are grateful for their contribution to our activities.